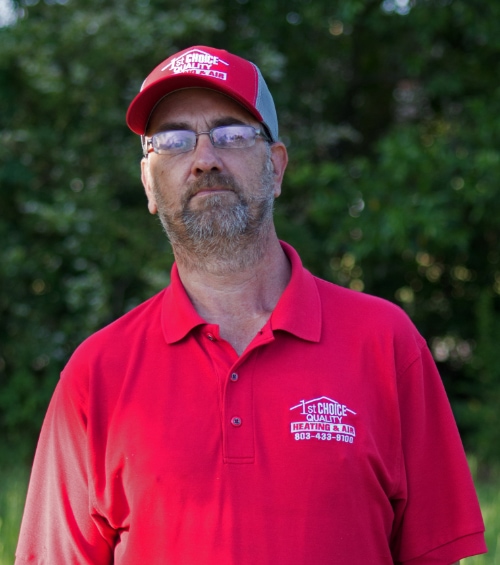 Freddie Blackmon
Lead Installer / HVAC Technician
"Many thanks to Bill and all the technicians for your prompt, and expert care this past week…Joseph, Damien, Chris, Robert, Darrell, Freddie, Key, Eric , Theo – your hard work, kindness, professionalism, knowledge and politeness, was all above exceptional!! To Each and everyone, whose names we did not get, like the people who brought equipment, and including Tammy, Bobbi, and all the office for your kindness each and every time !! I think the message we are trying to express is THANK YOU TO ALL…………….!!"
- Harvey & Kathy N.
"These guys were very professional very knowledgeable and just very sweet and humble guys. what an awesome crew and thank you Mr. Bill for getting everything together and organized and installed so quickly"
- TERESA K.
"Outstanding workmanship and professionalism!"
- Alvin S.
"FREDDIE AND KEY WAS EXCELLENT TECH. WAS VERY HELPFULL AT ANSWERING QUESTIONS. HE FIXED IT WELL AND IT IS COOLING. BOBBI GOT IT SCHEDULED QUICKLY.
TAMMY WAS VERY HELPFUL AT ANSWERING QUESTION AND COACHING ME HOW TO SET UP A REVIEW."
- WENDY P.
"First Choice employees installed our new HVAC system last week. Freddie, Key, and Cody were completely professional, friendly, and courteous. I would highly recommend anyone with HVAC needs use First Choice! Thanks to their installation of our Lennox HVAC system, our home is cool and comfortable."
- Kelly and John Sefcik S.
"Shawn , Freddie , Key , Chris #2 and Cody . Crew arrived on time and went right to work. Despite a minor error of no fault of the crew the work went quickly and was well done. Site was cleaned up and I was very satisfied with the outcome. My new heat pump works well and I am very satisfied with the outcome and my 10% veteran discount . I highly recommend 1st Choice for your a/c and heating needs"
- Kevin M.