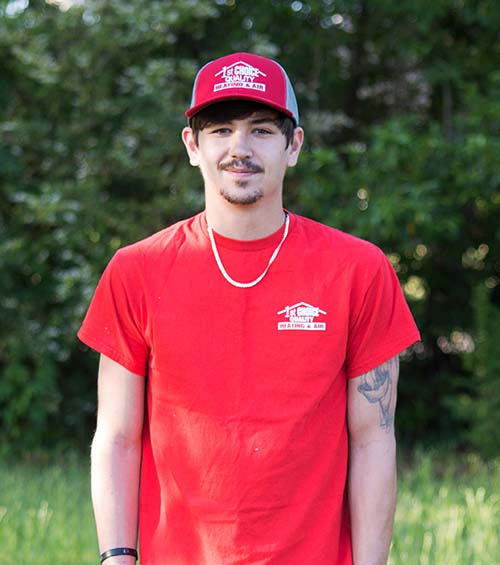 Chris Shadd
HVAC Installer
"Chris, Robert, Burno and Joseph came and installed my new unit on Tuesday, 2/7/23. They all knew what they were doing. Had no problems at all. I will tell everyone to call you first. Thanks again."
- Bradford P.
"Many thanks to Bill and all the technicians for your prompt, and expert care this past week…Joseph, Damien, Chris, Robert, Darrell, Freddie, Key, Eric , Theo – your hard work, kindness, professionalism, knowledge and politeness, was all above exceptional!! To Each and everyone, whose names we did not get, like the people who brought equipment, and including Tammy, Bobbi, and all the office for your kindness each and every time !! I think the message we are trying to express is THANK YOU TO ALL…………….!!"
- Harvey & Kathy N.
"These guys were very professional very knowledgeable and just very sweet and humble guys. what an awesome crew and thank you Mr. Bill for getting everything together and organized and installed so quickly"
- TERESA K.
"Bill, and Bobbie worked so hard to get me approved with financing. I had no heat on SS and poor credit. They went the extra mile and got it done! Joseph, Shawn, Chris and Robert installed unit two days early. A professional and friendly crew! Thanks Manning office for all you did for me."
- Linda D.
"Amazing service! Great group. Very respectful. Hard working and did it with a smile. It was a hot day and they never once complained. Above and beyond! Would definitely recommend them to others. 10/10"
- Christina K.
"I've never experienced such great customer service and quality of work until 1st choice arrived to my home with a solution to the issues. I was contact weekly with updates and timeliness of arrival time. The technician Shawn, Chris, and Joseph was thorough, friendly, and knowledgeable of the service. I couldn't ask for a better company to service my AC unit. I was also informed of the preventive maintenance program the company offers to maintain the AC units at a reasonable price. 1st choice is the best!!"
- Renee P.