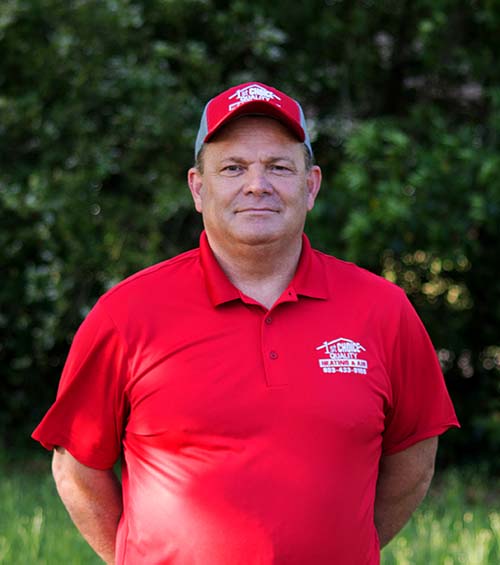 Bill Gibson
Service/Sales Manager
"Such a pleasant experience. Bill came out the same day for the quote. Spoke With Bobbie and got financing set up. The crew came three days later and installed ductwork and a new unit in one day! They kept the property clean were consummate professionals. Tammy followed up to ensure I was pleased with the work. Definitely recommend."
- Sue H.
"Many thanks to Bill and all the technicians for your prompt, and expert care this past week…Joseph, Damien, Chris, Robert, Darrell, Freddie, Key, Eric , Theo – your hard work, kindness, professionalism, knowledge and politeness, was all above exceptional!! To Each and everyone, whose names we did not get, like the people who brought equipment, and including Tammy, Bobbi, and all the office for your kindness each and every time !! I think the message we are trying to express is THANK YOU TO ALL…………….!!"
- Harvey & Kathy N.
"These guys were very professional very knowledgeable and just very sweet and humble guys. what an awesome crew and thank you Mr. Bill for getting everything together and organized and installed so quickly"
- TERESA K.
"Bill, and Bobbie worked so hard to get me approved with financing. I had no heat on SS and poor credit. They went the extra mile and got it done! Joseph, Shawn, Chris and Robert installed unit two days early. A professional and friendly crew! Thanks Manning office for all you did for me."
- Linda D.
"We went to our lake house for the weekend and of course the air went out. We called 1st Choice Quality Heating and Air. (803)433-9100. I called & spoke with Bobbie and she was very very professional and understanding! Someone came right out and we were told they could fix Saturday afternoon because they had to get the part. Sure enough by the next afternoon all fixed up. I called a bunch 🫠 and Bobbie was always polite and never seemed my call was unimportant. She simply understood! We were extremely pleased with the customer service and the service we got. Affordable and professional ♥️. If you find yourself in our position please call 1st Choice Quality Heating and Air. (803)433-9100. You will not be disappointed!!!!"
- David and Kathy Harrell H.