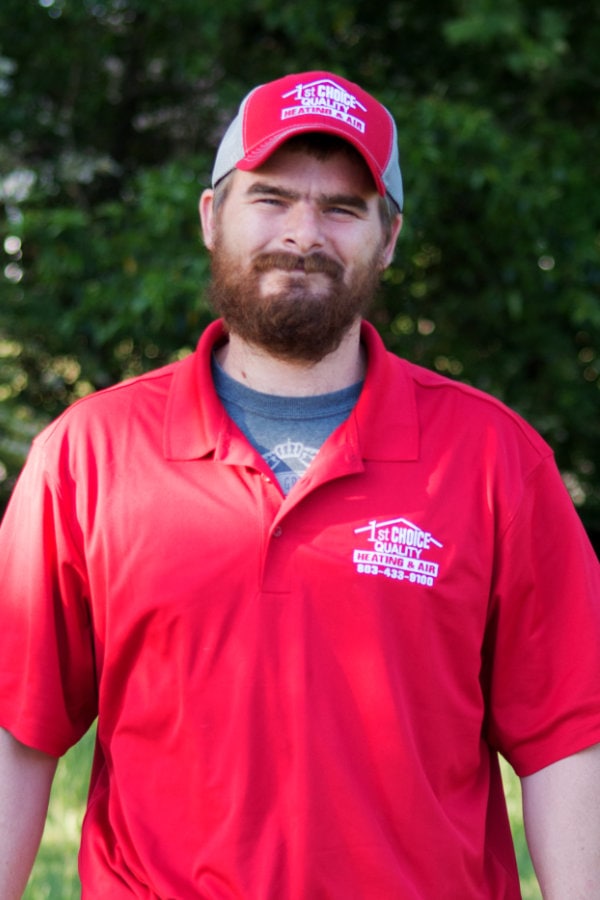 Drayton Epps
Service Technician
"Many thanks to Bill and all the technicians for your prompt, and expert care this past week…Joseph, Damien, Chris, Robert, Darrell, Freddie, Key, Eric , Theo – your hard work, kindness, professionalism, knowledge and politeness, was all above exceptional!! To Each and everyone, whose names we did not get, like the people who brought equipment, and including Tammy, Bobbi, and all the office for your kindness each and every time !! I think the message we are trying to express is THANK YOU TO ALL…………….!!"
- Harvey & Kathy N.
"1st choice Heating and air install my heat pump system in 2022 so when it was time for my 6 months inspection I didn't even have to call them miss Tammy Odom called me to schedule it. She sent out tech Drayton Epps. I told Mr. Drayton that I didn't know how a heat pump system works and he took the time to explain to me how it works. He went through detailed maintenance and actually explain to me what he was doing and why. Yes I give 1st choice heat and air 5 stars for their professional performance"
- jeff c.
"My service tech Drayton Epps was very knowledgeable about my unit and found the problem quick and got me going again . He is very courteous and respectful. He told me would be back and fix the issue and he did . I would recommend him to everybody ."
- Denise B.
"Drayton came to service my unit. He was very proficient, knew what to do and did his job.. He also oriented me to the thermostat inside my home. I was not told how to use it when it was installed. He was very pleasant and informative."
- Drayton E.
"We have owned our lake house for a little over one year, and noticed that the fan on our HVAC unit was running continually. Not familiar with contractors in the area, we searched the internet for HVAC contractors. Noticed that 1st Choice received several good reviews, so we called. Office staff was very cordial, willing to work with me on appointment time and date as I live and work out of town. Once appointment was set, office staff performs a follow up call to confirm, sends text/email once technician is on the way as well as a picture of the technician. Drayton was our tech. Very polite and knowledgable. Went straight to work – no unnecessary chatting. The circuit board to our air handler had to be replaced. Drayton ordered the part, and I was notified by the office staff shortly thereafter as to when the part had arrived and scheduling the installation appointment. Drayton installed the circuit board in no time and also assisted me with the programmable thermostat. After the appointment, office staff followed up to ensure that all went well. Tammy and Bobbie were so nice. I highly recommend 1st Choice, and will use them for all of our future HVAC needs."
- Judy C.
"He was extremely nice and helpful. On point and timely. Explained work done. Checked everything. Thank You so much!"
- Christina R.
"Wonderful service. Thanks to First Choice and Drayton Epps."
- Susan S.
"Drayton Epps provided high quality service in the scheduled maintenance of my air conditioner. While performing the task at hand, he was very informative in describing each step that was being taken in the maintenance on the AC system. He did a professional job and I would recommend 1st Choice to anyone who had issues with their AC system. Thanks again for your service."
- Derek G.
"I was very happy with the recent visit by technician Drayton Epps. He was efficent and diligent in his work, leaving my heat pumps in good working order and looking the best they have in years. I was also pleased with the ease of scheduling and payment methods. I would definitely recommend this company."
- Juanita B.